THE TRADITIONAL MALAY COLOUR PALETTE FOR CONTEMPORARY DESIGN REFERENCES
WARNA-WARNA TRADISI MELAYU UNTUK RUJUKAN REKABENTUK KONTEMPORARI
Abstract
Colours play an important role in the Malay culture from an aesthetics point of view. The names of colours were given by the Malays themselves based on close observation of their immediate surroundings. Predominantly used colours were found repeated in the descriptions of traditional cultural products. As such, this study aimed to codify the shades which have been used in product descriptions of the past. 233 names of colours were collected and 49 prominent colours were then identified from the various literature analysed. The names obtained were subsequently analysed and matched to the database Istilah Warna Berilustrasi published by Malaysia's Dewan Bahasa dan Pustaka (DBP). 29 colours were also successfully visualised and defined using the Hexadecimal (HEX) colour codes for describing colour composition. The findings strived to revitalise the traditional Malay colour palette as a source for colour referencing in contemporary design.
Keywords: Colour visualisation, Malay cultural elements, Malay colour heritage, colour codes, HEX colour codes.
Downloads
Download data is not yet available.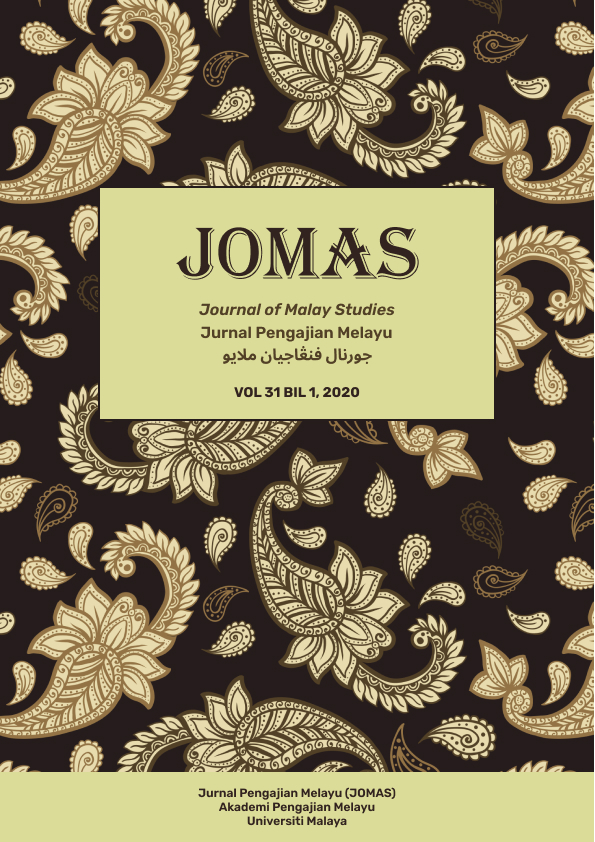 Downloads
How to Cite
Ismail, Z. H., & Othman, A. M. (2020). THE TRADITIONAL MALAY COLOUR PALETTE FOR CONTEMPORARY DESIGN REFERENCES: WARNA-WARNA TRADISI MELAYU UNTUK RUJUKAN REKABENTUK KONTEMPORARI. Jurnal Pengajian Melayu (JOMAS), 31(1), 36–46. Retrieved from https://ajba.um.edu.my/index.php/JPM/article/view/27543